Training
It's not about courses or certificates. It's about skills.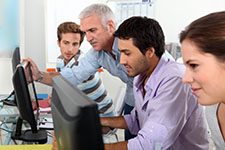 The right skills transform your team from mere IT fire-fighters to proactive professionals who can stay ahead of the problems.
Most training companies want to put your people through cookie-cutter courses because it's easier that way. XPO-NET Corporation tailors training to your team members. We start by assessing what your team already knows, figure out what they need to know, and then we target those specific gaps in a way that no publicly offered training can. (But if you need a standard course to prepare your team for certification, we can handle that too!)
Hear, See, Do
It's a methodology that works.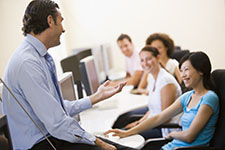 First, we explain. Then, we demonstrate. Finally, your people get to try it themselves using real-world scenarios in virtualized environments running live code.
And our trainers were IT professionals before they ever stood in front of a class. They didn't learn this stuff by reading some book. They all have years of actual experience with the products they teach.
But they know how to teach too. All of our trainers hold one or more technical trainer certifications. If your people wanted to learn by reading a book, they would have done that by now. With XPO-NET Corporation, they're not getting someone who will just read a book to them.
In person, on-site, or online
Sometimes you have to get away. Sometimes you just have to stay.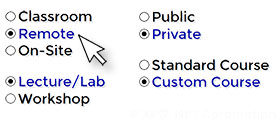 Whether you want your people to attend training in a training center classroom, in your own classroom, or remotely over the internet, XPO-NET Corporation can accommodate your organization's unique learning requirements. By the way, we also know you can't simply recreate the classroom experience in cyberspace. That's why we're pioneering alternative delivery schedules and styles to make online training just as effective and even more convenient.
You're not just sending your people to class.
You're upgrading them.
Click HERE to get started now!